---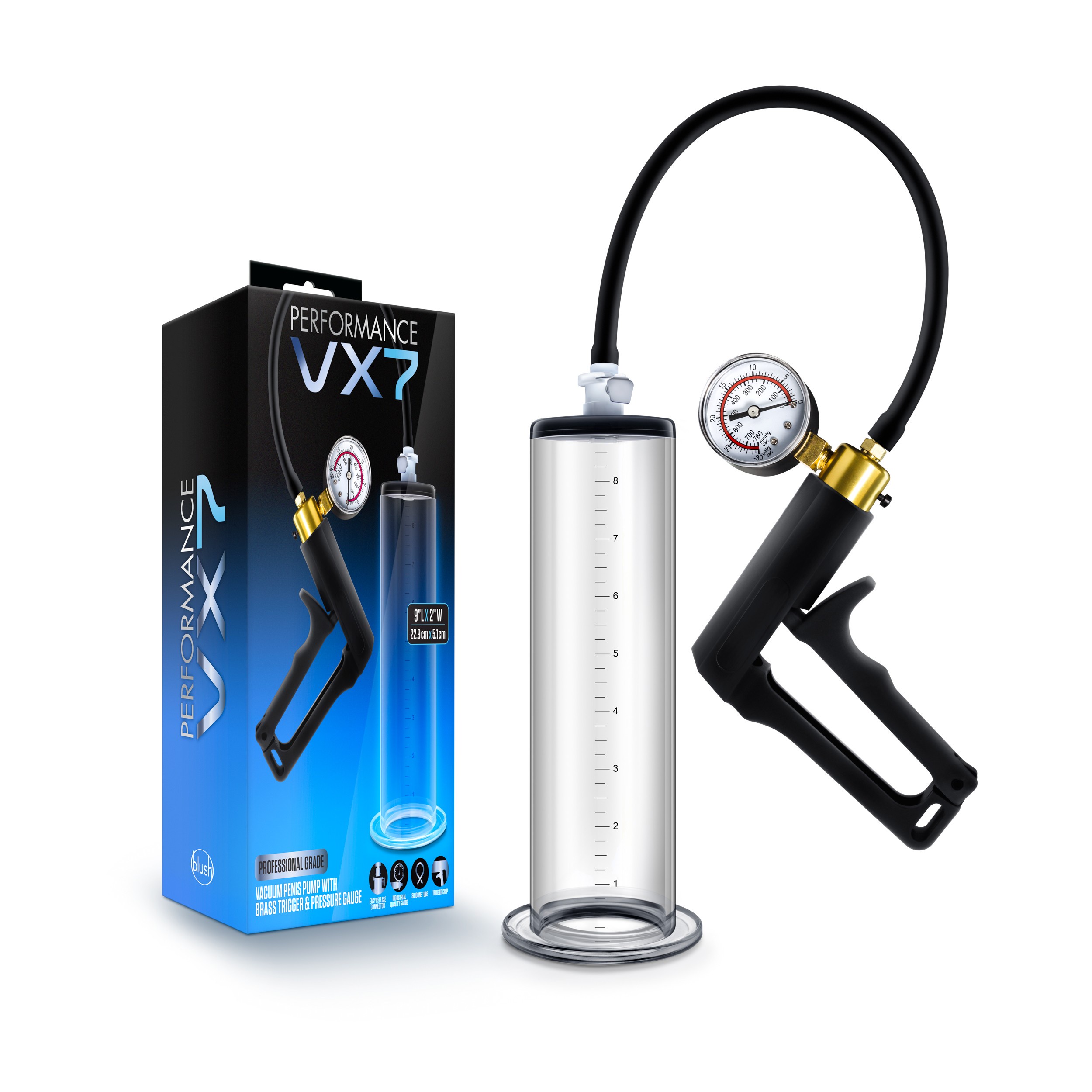 VX7 Advanced Male Enhancement Pump System
---
The VX7 Blush Performance VX7 Advanced Male Enhancement Pump System brings engorgement and heightened sensitivity to your penis. It comes complete with an airtight cylinder, silicone tubing, a professional-grade brass trigger pistol with a vacuum pressure gauge, and a quick release valve for your peace of mind. The cylinder is also detachable if you're seeking to hold the suction while you play.
The VX9 Auto Penis Pump is compatible and interchangeable with other Performance pumping accessories.
It's easy to assemble, easy to use, and easy to clean.
Cylinder measures 9" x 2"
Requires 3 AA batteries, not included